Discover Slovakia Tours
Sokolská 67
960 01 Zvolen, Slovak Republic
phone: +421-45-5361 156
e-mail:
info@discoverslovakiatours.com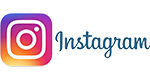 If you would like more information, please fill in the form and we will be in contact with you as soon as possible.
*Please note: Personal identifying information you submit with this form is used only to contact you regarding this enquiry. It is not stored by the Discover Slovakia Tours/Agri Tours Slovakia and it is not made available to any other entities.
**Discover Slovakia Tours is a trademark of Agritours Slovakia, CK s.r.o. and is beeing operated by Agritours Slovakia.